A head for heights has been an essential asset for a recent project for a major development on the Ipswich Waterfront. As one of the tallest structures in Ipswich, the WineRack building on the Ipswich Waterfront stood as a highly visible symbol of the 'great recession'. Now after 10 years the skeleton-like apartment block is awash with activity as enterprising developers transform the structure into 150+ highly desirable apartments.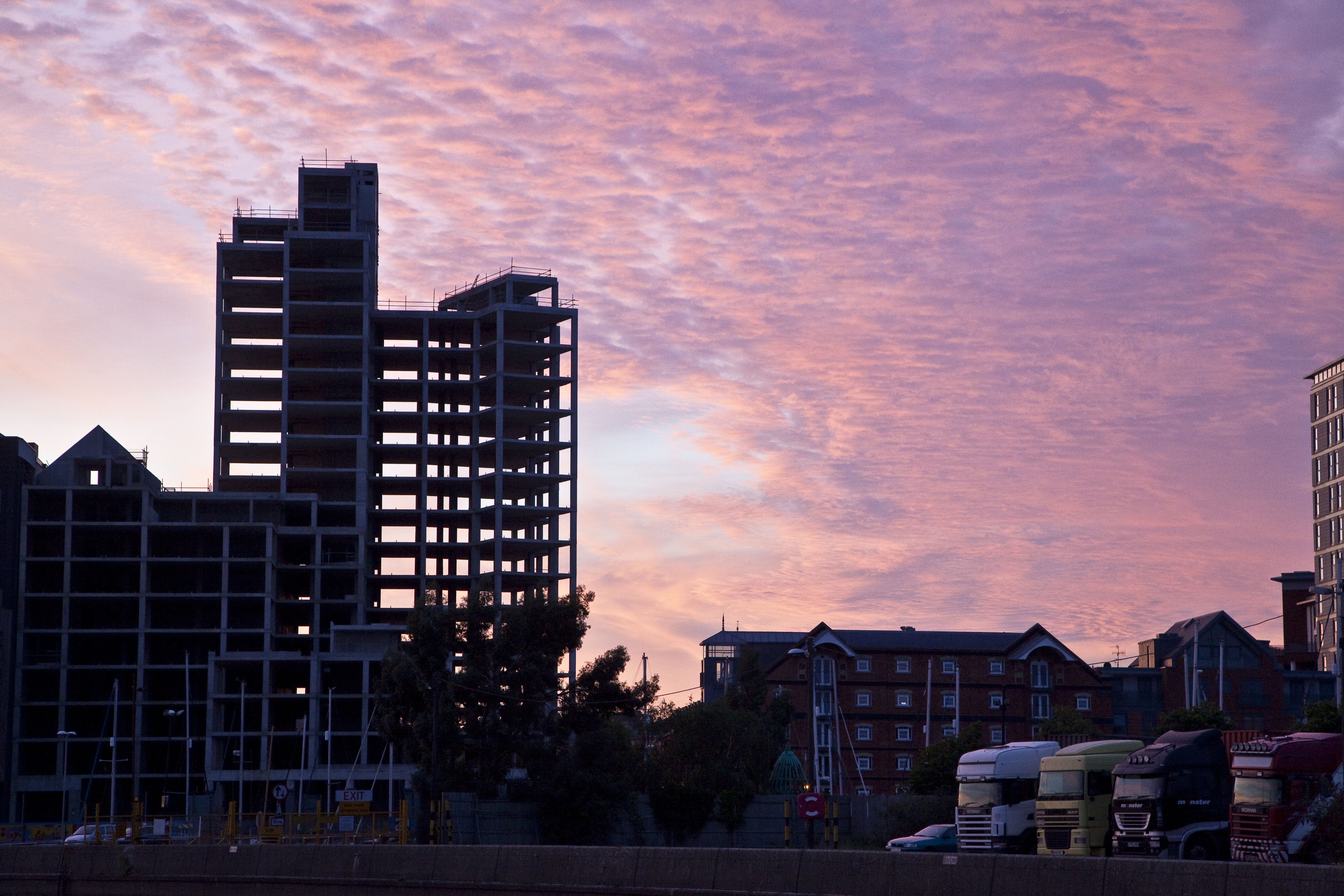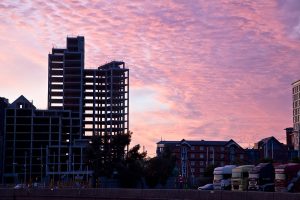 Clearly on a building this tall, the views out from the apartments are an important selling point so I was asked to produce some panoramic views to show to potential buyers. I was tasked with shooting from different aspects of the building at different levels and at a variety of times of day. In order to capture the vast openness of the view without the distortion which wideangle lenses tend to produce I used a standard 50mm lens to produce images comprised of up to 22 x 50 megapixle images.
The finished images have extraordinary detail. The largest printed at brochure-quality would produce an image over 3m wide!
Near the beginning of the project the site was quite hazardous with some unprotected edges 15 stories up. Close liaison with the contractors Carters was required to ensure the project could proceed especially as the job required accessing the site in the dark for sunrise and sunset shoots. It was helpful that I am certificated to operate on building sites and trained to work at height.
You can see an interactive sample of the huge panoramas I produced by following this link Looking South. It is quite good for looking down peoples chimneys! Try pressing your + and – keys or pinching if your on a phone or tablet.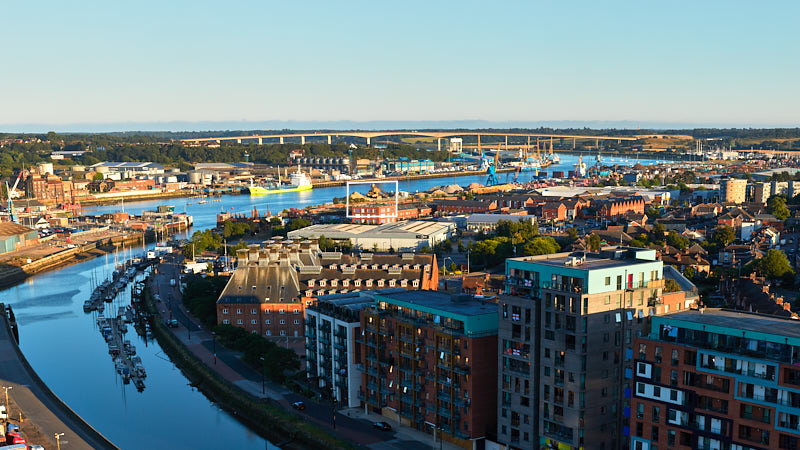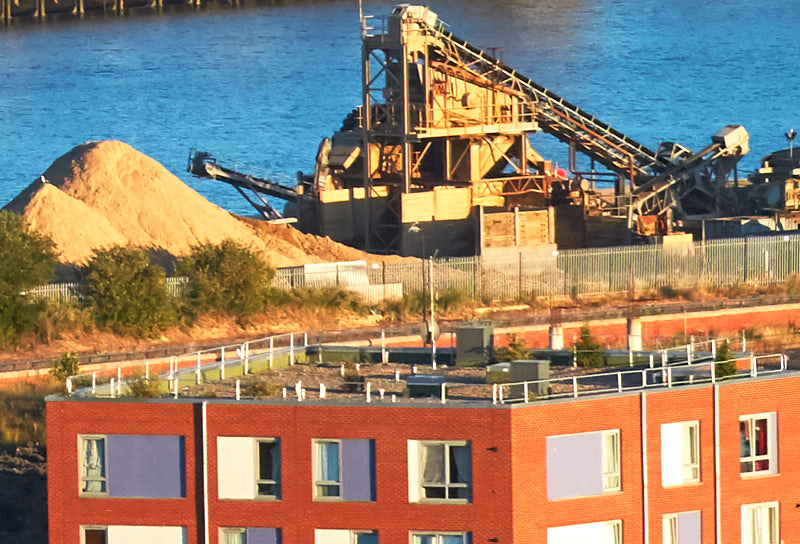 The images will be used in CGIs to illustrate the views from the apartments, in hording and building wrap and potentially as wall art in the site sales office! I have also produced an interactive 360degree view from the top of the building and will post something about that soon.