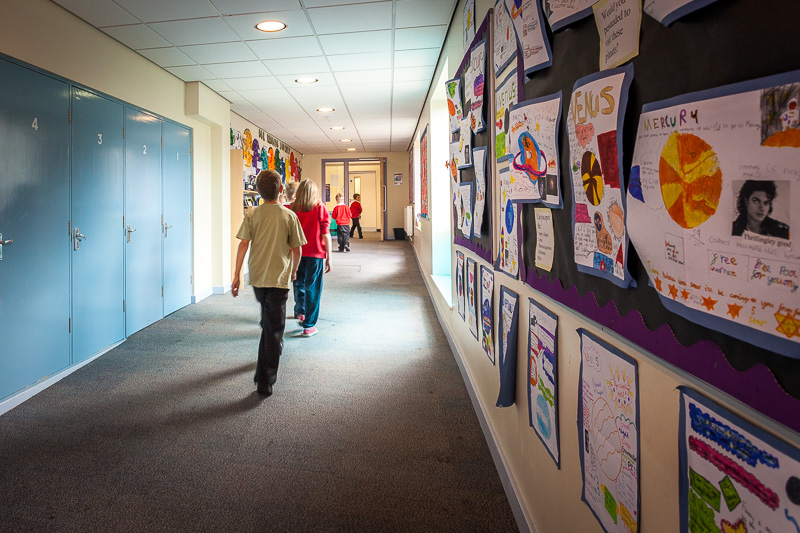 I am a strong believer that built environment projects are better photographed once they have been in use for a while. On the day of completion a project may tick all the boxes for handover but photographs will lack the human factor that comes with occupation. Think 'house' v 'home'. This generally means it is necessary to obtain permission from someone, an owner, an occupier or a developer for a shoot to take place.
Sometimes it easy, often it is not. Here is what I find works best:
1. Sow the seed by mentioning to the owner/developer before the project is complete that you would like to have your work professionally photographed. They will be pleased that you are proud of the job you have done and will be much more open to your request a few months later.
2. Use your relationships. If you didn't float the idea during the contract period it isn't too late. Use the contacts you have to work towards reaching a person who can say yes in principle. When you get this make sure to ask who is best to make the detailed arrangements with – usually someone on site is best. Then pass these details to your photographer to let them build a good relationship with the staff on site.
3. Be persistent. It is a sad but understandable that people now think it is acceptable not to respond to genuine requests. This sometimes means that quite a few attempts are necessary before you can get an answer. But beware of being so pushy that you force a no. The soft approach is always best and with as much notice as possible. They are much more likely to agree to something that is a month or so ahead.
4. Agree to conditions. Owners/tenants/occupiers will often stipulate conditions such as not featuring their company logo, photographing their staff, not disrupting their activities, etc. In the end you have no choice but to accept these. Integrity is really important. Sometimes, for staff I reach a compromise that we won't show faces or will use motion blur to show the human element whilst avoiding recognisability. (In any case, I always ask people in the foreground for their permission before I include them in a shot).
Often it is necessary to offer occupiers approval of the images. They like this and rarely reject any images. If they request images for their use, say yes. The prices I quote always allow for a few images to be licensed to the owner if this is required to obtain permission to shoot.
5. Keep them informed. Tell them exactly what you need to photograph and how the images will be used. Do it in writing. This is the property release you need in order to use the images for commercial purposes. A release is not the same as a photography permit which is increasingly needed in corporate settings. You also need to tell them how long the shoot is likely to take and talk with them about the best time of day. You need to do your homework to know when the light will be right to get the best shots. I often find myself having to negotiate access to roofs or other spaces. This may require a risk assessment/method statement and permit to work.
6. Include your photographer. If you are commissioning a professional photographer, only 1 and 2 above are your responsibility. The rest are a job for your photographer.
The way I generally work with my clients is to ask them if they have a relationship with owners/occupier/tenant/developer. If they do, I suggest they make the first call and say that their photographer will be in touch. If they don't – and if my client is a sub-contractor they may well not have – then I take the job on of obtaining permission in principal in steps 1 and 2..
It can take months. In sensitive settings such as schools and children's centres I find the personal approach is really important. By being upfront with DBS certificates and so on they can see that I am a professional with strong integrity and a track record they can trust. Contrary to what many may believe a request coming from a commercial company is easier to refuse than one from a photographer with a strong track record.
Don't agree a date. This is a big one for me. Your photographer must be in a position to discuss the date for the shoot. Apart from scheduling their work, timing a shoot is crucial to the creative outcome because the quality of light makes such a difference and this is determined by time of day and the weather. It has to be the photographer's call.
Obtaining permission to shoot can be a frustrating at times. If you are in any doubt you are welcome to get in touch with me and do my best to help. It is something I spend a lot of time doing. Sometimes I have worked for 6 or 9 months on a big corporate location but gentle persistence generally pays-off in the end. Start early and keep lines of communication open.
Good luck!
Place Photography offers a comprehensive photographic service for the built environment sector. We work mostly in London, Suffolk, Essex, Norfolk and Cambridgeshire but travel widely for national clients.